December 9, 2016
Derrick 'Black Beast' Lewis Top 5 KO's
On December 9th, Derrick "The Black Beast" Lewis faces fellow heavyweight prospect Shamil Abdurakhimov in Albany, New York.
While Lewis has suffered a few setbacks against the likes of former UFC Heavyweights Matt Mitrione and Shawn Jordan, his impressive resume and penchant for the finish have made him a fan favorite and an important resource at heavyweight. Before "The Black Beast" takes center stage on Friday night, let's count down his top five knockout wins.
 5. Carlos Augusto Inocente Filho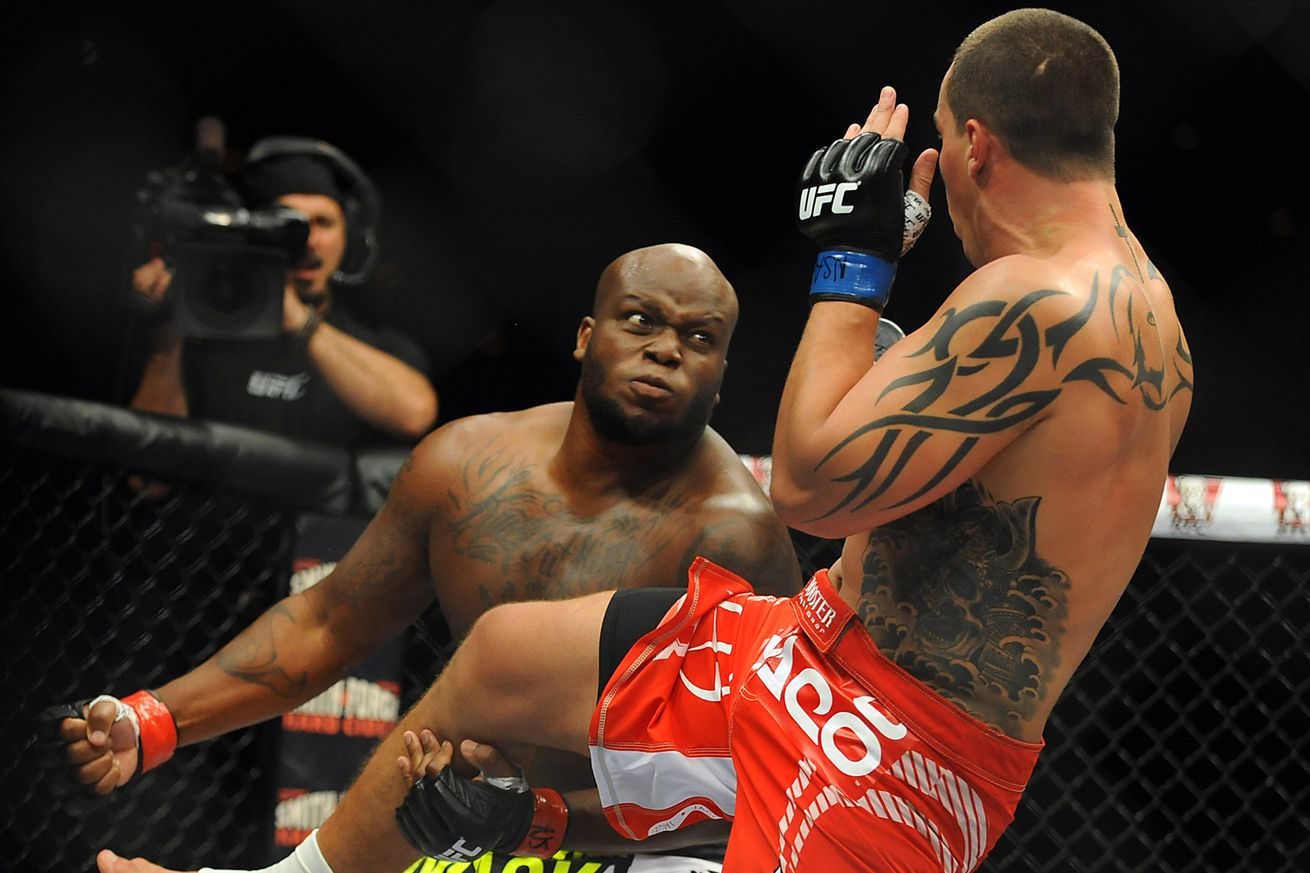 In his second UFC fight against seasoned striker Guto Inocente, Lewis gave fans a taste of his potential. The Silverback Fight Club product was able to get on top of Inocente and rained down heavy right hands until Herb Dean was forced to step in.
4. Ruan Potts
In his fight against the South African Ruan Potts, Lewis was able to repeatedly set up shop in the mount. After surviving early submission attempts "The Black Beast" was able to close the show with ferocious ground and pound in the second round.
3. Roy Nelson
While this fight ended in a decision I have to include it on our list for two reasons. First, "Big Country" is a heavyweight staple and a win over him speaks volumes about Lewis' abilities. Second, the right hand Lewis lands in the last ten seconds of the fight would have without a doubt knocked out any other heavyweight.
2. Damian Grabowski
In his February 2016 fight against Damian Grabowski, Lewis displayed his growing striking arsenal. After throwing the Pole to the mat, Lewis proceeded to dominate the grappling exchanges with heavy ground and pound culminating in an early first round TKO.
1. Gabriel Gonzaga

On April 2016, Lewis took on the veteran Gabriel Gonzaga in a pivotal heavyweight matchup. The Houston native was able to stop the takedowns of the Brazilian and ended the fight with a devastating KO late in the first round.