October 11, 2016
Matchmaker: ACC Edition #UFC206
The UFC makes its return to Toronto, Canada at the Air Canada Center on December 10th.
After a three-year hiatus, the world's premier MMA organization returns to Canada's largest sports market. Instead of wondering what took them so long, let us simply hope that UFC 206 will be worth the wait. As of this moment, about a half dozen fights have been added to the card. Among the names competing are: Daniel Cormier and Anthony Johnson (for the Light-Heavyweight Belt), Valerie Letourneau, Zach Makovsky, John Moraga and Olivier Aubin-Mercier. Also on the card are the local talents essential for a market specific card such as this.
With UFC 206 almost half-way booked and without a concrete main event – Cormier vs. Johnson has not been explicitly billed as the headliner – now is the perfect time to put forth a dream card in Toronto. Here are my top five fighters who would be great additions to the UFC's much anticipated return to Toronto.
5. Elias Theodorou
Expect to see the Mississauga native and middleweight prospect in the ACC this December. The UFC has capitalized again and again by filling up its cards with local talent – often with favorable matchups. "The Spartan" last fought in June and unless an injury precludes him from competing, look for him to continue his climb up the rankings at 185 lbs.
4. Mitch Clarke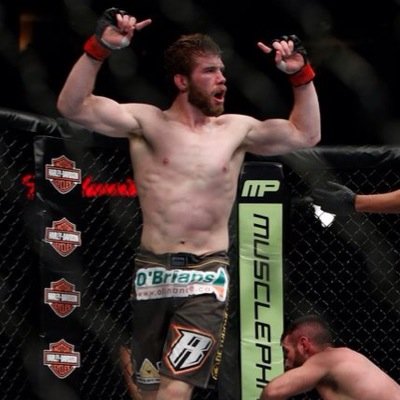 "Danger Zone" last fought in July and is currently on a two-fight skid. I'd like to see the newly minted Brazilian Jiu-Jitsu Black Belt bounce back in a big way at the ACC. We have seen flashes of Clarke's potential – he submitted Al Iaquinta in 2014 – and there is no shortage of challengers for him to face at 155lbs. I'd like to see him fight someone outside the top 15 perhaps a TUF alumni.
3. Doo Ho Choi
Toronto has a large South Korean population and I think it would be a slam-dunk for the UFC to feature "The Korean Superboy" at 206. Choi is a guaranteed finisher with 12 of his 14 wins coming by stoppage. This featherweight prospect is the perfect addition to this card and I'd like to see him matched up with Ricardo Lamas, Brian Ortega or really anyone in the top 10.
2. Derrick Lewis
"The Black Beast" doesn't quite fit with the narrative I have been building so far. He doesn't have a real connection to Toronto but that's sort of beside the point. Lewis has been on an absolute tear as of late and with the cancelling of the Manila card, I'd like to see him moved to Toronto. If you read my previous Matchmaker (MSG Edition) I also placed him on that list – who doesn't like the "Knock Out King"? There really isn't a bad event to put Lewis on but I expect to see him on either a big show or a big spot in the near future.
1. George St. Pierre
Coming as no surprise to anyone, my number one fighter that should be on 206 is the Welterweight GOAT. After completing testing in the USADA pool, St. Pierre will be eligible to return on December 10th.
Whether that date is purely coincidental or calculatingly devised is unimportant. There is no better place for "Rush" to make his octagon return than in Toronto – Montrealers would argue but who would care to understand them? UFC 206 has no confirmed main event.
With rumors of Rousey/Nunes at 207, I can't think of anyone else who would be available to headline above a Light-Heavyweight Title Fight. As for the matchup, some might point to Johny Hendricks, who doesn't have a fight scheduled and is on a slide, or perhaps a Nick Diaz rematch – he too coincidentally has been recently allowed to make his return. Neither option seems like a bad choice but let's be honest, GSP could fight a dinner plate and the ACC would sell out all the same.