August 12, 2016
St-Pierre Enters USADA Testing, Return Draws Near
Think back to that fateful night at UFC 167 when Georges St-Pierre eked out a narrow decision victory over Johny Hendricks.
It subsequently detonated a bomb inside Dana White's head by suggesting that he needed an extended break. Since, sport fans have been left to ponder: is this the end for (arguably) the greatest mixed martial artist of all time?
St-Pierre and White would clash again shortly thereafter when the Montreal native opened up about his desires for more stringent drug testing in the sport during a Q&A session with reporters. While "Rush" refused to cite testing as his sole grievance with the UFC, it was quite clear that the cleanliness of the sport was extremely important to the "former" champion.
If you're reading this, then you're likely very well aware of how drastically the UFC landscape has changed since the introduction of USADA testing. If you've somehow been living under a rock, and neglected all of this? Well, let's just say that a few big names have been busted.
In fact, if you're keeping track at home, well USADA is kind enough to have a nice list on their website for you (tip: Ctrl+F UFC for some fun). If you're interested in seeing how the more recent era – "Post-USADA" era – stacks up compared to the past, BJPenn.com offers up an older list too.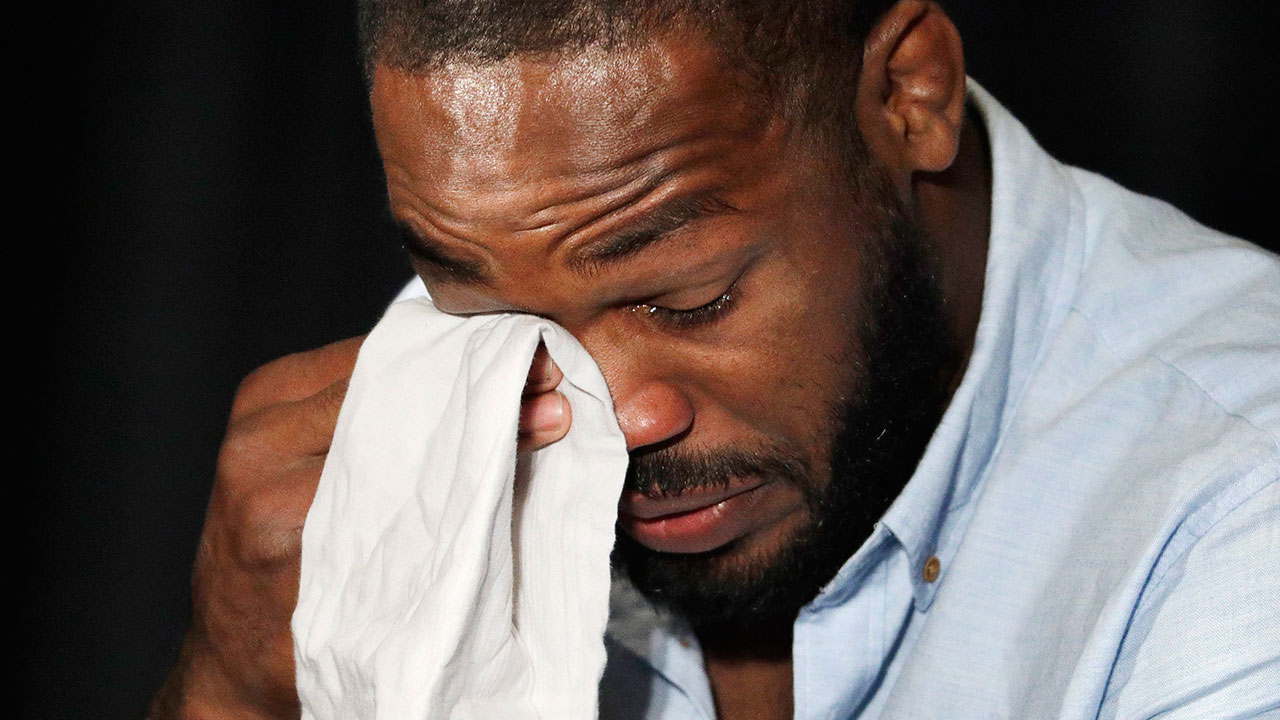 Sure enough, with some time to rest, relax and recuperate from his injuries, it sounds as though the fire is starting to burn inside the now 35-year-old St-Pierre. He's waved his chance to seek a testing exemption like that of Brock Lesnar, and has officially entered the USADA testing pool, setting the stage for a dramatic return in the later stages of 2016. To his credit, St-Pierre elaborated to BloodyElbow that he feels as though he needs to set the proper example due to his fervour for enhanced testing in the past.
While his return isn't 100% official yet, it sure seems to be damn-near that. Just as the UFC was beginning to lack in star power, one of the biggest draws in the history of the sport is set to make his triumphant return. No opponent is official, but the former welterweight kingpin is intrigued by any number of opponents, regardless of weight class, stating that he was open to bouts at 155, 170, or 185 pounds.
"I don't want to be an exception because I was very outspoken about Performance Enhancing Drugs. It would be bad for my reputation if I would have an exemption" – GSP
While the idea of fighting Bisping has passed with the booking of Bisping/Henderson 2 for UFC 204 (GSP was angling for the story of 19 UFC wins vs 19 UFC wins) the number of possibilities seem endless. Leading the way right now seems to be a rematch from UFC 158 with Nick Diaz, who incidentally, is nearing a return of his own, for uh, different reasons.
And hey, for the record. I scored the Hendricks fight for GSP *shrug*.